About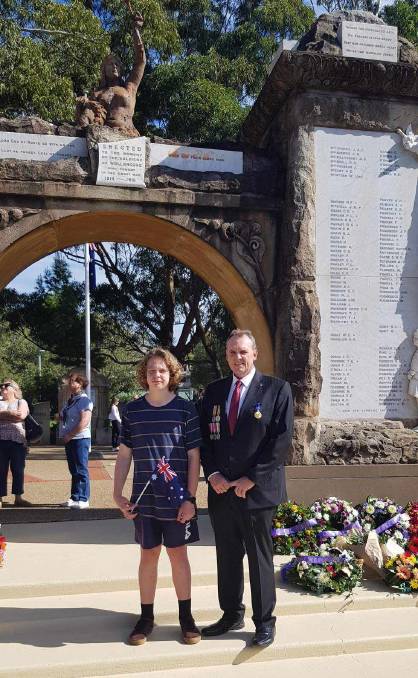 Leigh and Dan Stewart on Anzac Day 2019
Anzac Day 2020 was like no other, the Illawarra region and most of Australia was in virtual lockdown. The Dawn Service, Anzac Day March, and other activities and reunions were cancelled. Many of those who served our country were in the age bracket where confinement to home was required, with even family members restricted from visits. Food supply and basic items like toilet paper were in short supply. For the first time in over 70 years, the annual ANZAC Day activities were all gone.
Leigh Stewart OAM, son of WWII veteran Gunner D M Stewart who served in Borneo, took it on himself to instigate the Illawarra Digger Drop Off.
"Many of these amazing Australians, due to their age, are self-isolating and for the first time in their life will be forced to stay at home and not be involved in Anzac Day activities," Mr Stewart said.
"With the support of sponsors and the general community a well-presented 1050 'respect package' were dropped at front doors of diggers and their widows Illawarra wide on Anzac Day 2020. The tears flowed from both the givers and receivers. The local Illawarra community stood tall for those that have done so much."
The 'respect packages' featured donated items, which included a cooked meal, dessert, Tim Tams, Anzac biscuits, two rolls of toilet paper, locally brewed beers, some rosemary, a note from local school children, and an official letter of respect.
Post Anzac Day Leigh gained the support of many respected community citizens, and formed a steering committee which formulated the way forward to make this initiative an annual event. Governed by a constitution with a board of directors, this governance will allow Digger Drop to grow from the Illawarra and potentially one day support diggers and their families in all of Australia and New Zealand.
Lest We Forget